Choose Template
Still contemplating on the type of look you want to give your walls? Go for a four or five picture view with the custom split canvas print.
3 Panel Split Canvas Print
Leverage our top-of-the-line expertise in split canvas print arrangements to decorate home walls with your favorite pictures placed vertically or horizontally. We can help you create a customized triptych, diptych, or a four-panel canvas print of any size, shape, and design.
Discover 3 panel split canvas prints templates by following button.
3 Panel Canvas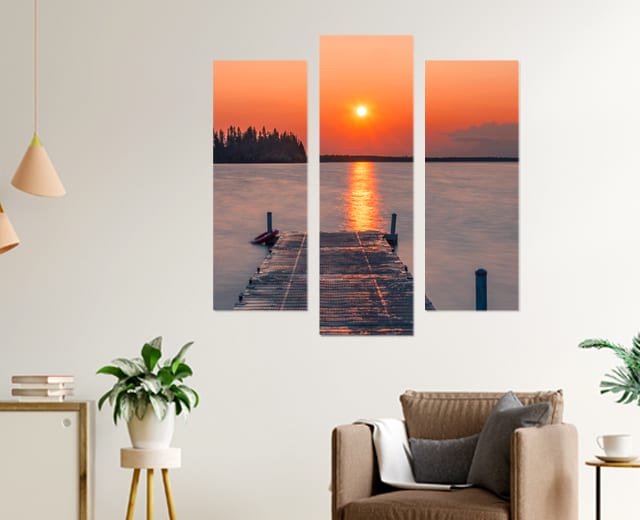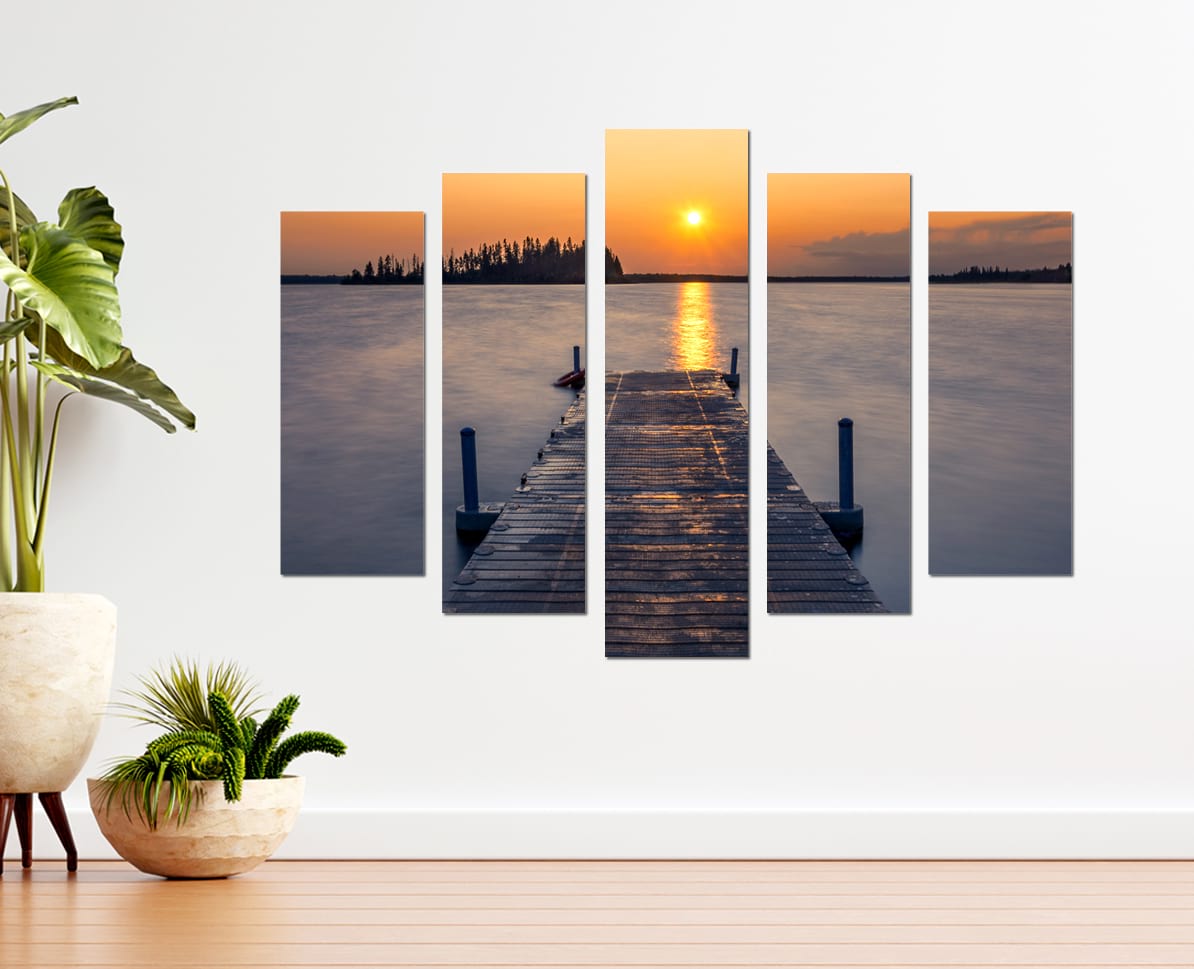 Ready Split Canvas Collection
Brighten up your office walls with a powerful design approach that leaves a lasting impression- our lovely split canvases! We can help you revamp the walls of your office space with a creative masterpiece that can immediately draw a client/visitor's attention.
We at Printonn provide a wide range of options when it comes to split canvas prints for the office. Contact us today and give your bare office walls a different yet modern look to give you a little inspiration or make you relaxed while you work!
Coming Soon
Why Choose Us?
A common question- here's our uncommon answer
Certified printers

Best quality canvas prints USA!

Lowest prices guaranteed

Lighting and fast shipping

Safe and secure

Quick ordering
How it Works
We offer customized products with a difference; we allow you to customize the products. You design, we create! Here's how we work.
Choose Template
Choose that one thing you wish to customize, from our list of templates. We have defined a range of templates just for you!
Create Designs
Put your photo into layouts of templates and create design with a different options.
Place Order
Once your design is ready, click to submit the design. Process the order and make the payment. We are now ready to customize the product.
About Split Canvas
Don't want to get your panoramic view printed on a single canvas? Split the photo. You can go for triptych, diptych or a four panel split canvas print. We provide quality prints to the customized or off-the-shelf designs you have chosen. We have a library of some fine designs that you can use.
Split a single image into various canvases and increase the depth of the photo and make it more dramatic and incredible
Create an illusion of the depth that you want through the choice of canvas
Check your designs for proper spacing and lighting
Give your walls a contemporary look
"Great Product and Good Customer Care service" Printonn products are a very good quality and their site is easy to manage. The most important part is the ease to upload photos and printonn makes this possible. I enjoy making memories on this site.
Paul
Submitted Aug 29, 2019 8:34:22 PM