10 Eye-Catchy Photo collage canvas Ideas in 2022
Willing to pump in some life to those dull and empty corners of your house? Adding a punch of trendy and interesting canvas photo collage can certainly take your thought. Photo collage canvas is the most minimalistic yet trendy way to keep your friends and family together. Restoring and rejoicing the old memories in a single frame is splendid. So, let's get started with it.
10 Ways to Secure Your Precious Moments in the Canvas Photo Collage
Monochromatic Baby Pics collage on canvas
Preserving the first cutest pictures of your baby is a priceless thing. The most unique and precious images of your baby can get assimilated into a single piece of monochromatic canvas. It is indeed a wonderful concept adopted in most modern-day houses these days. Carving out the baby images in various frames with a monotone along with a highlighted centerpiece marks elegance at its best. Display of monochromatic collage on canvas on the photo wall of your house not just accentuates the décor but also elevates the personalized element to it.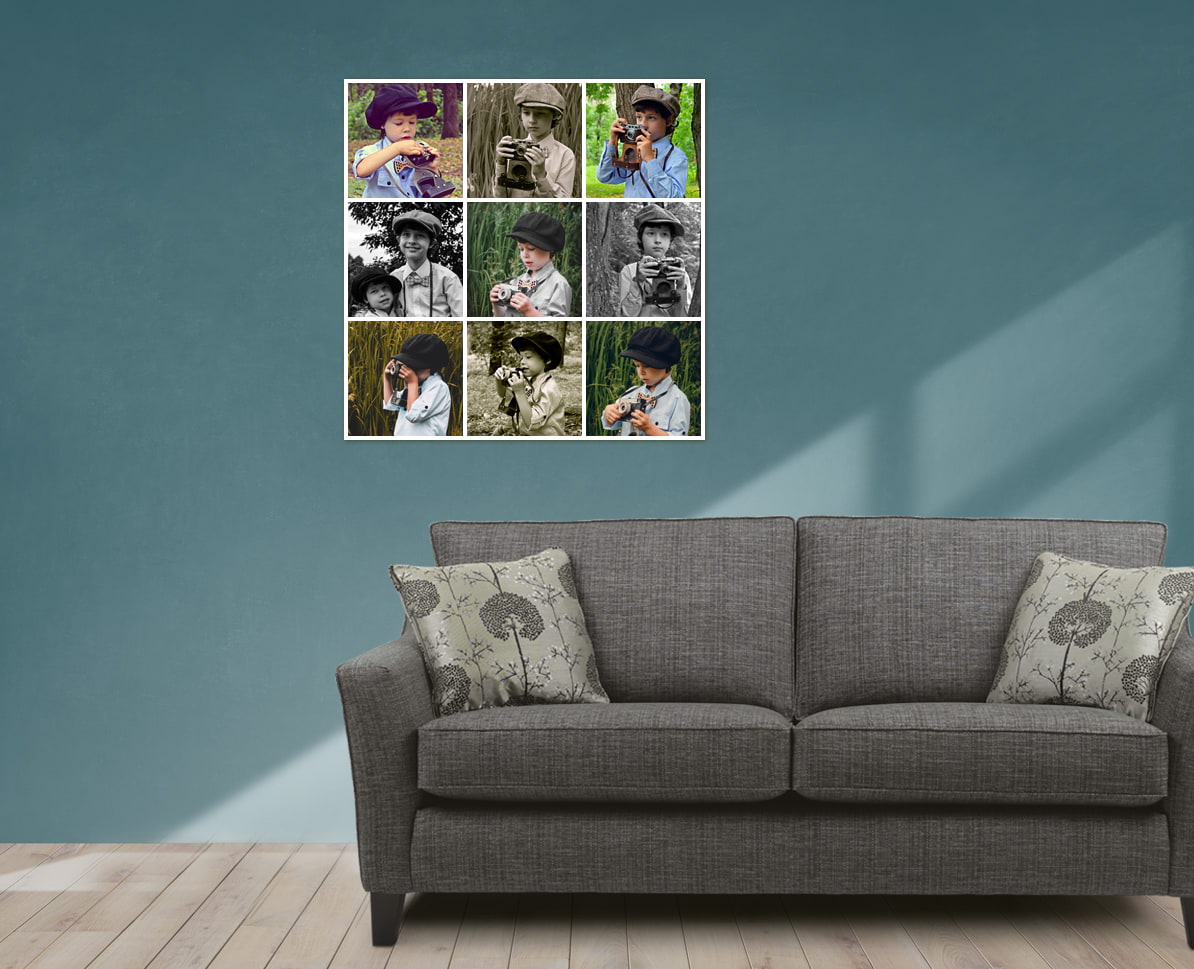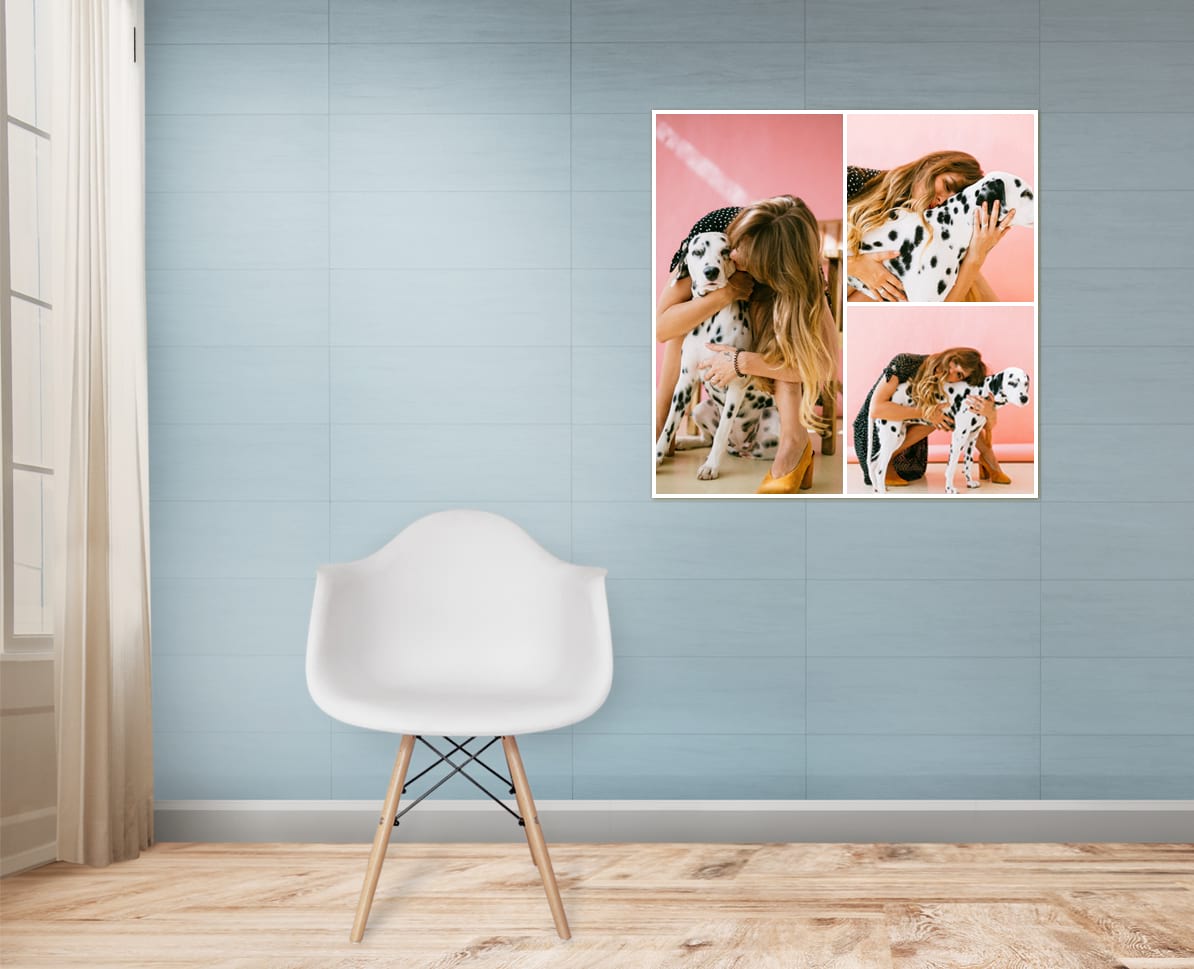 Traditional photo collage on canvas
A conventional collage photo canvas with a wrap-up of multiple prints from various memories of life can never go wrong. Depending on the frame you choose, it is possible to add 4-10 images in a single collage. Go for seamless corners to create an illusion of infinity with the wall art. If you pick more natural and live photos for this art, it works as a sweet nostalgia that takes you back to the time. Such high-quality canvas prints speak volumes, and they are a perfect piece of art for décor.
Thematic Montage on canvas
A new buzz these days are the montage canvas picture collage. We all love to click and cherish pictures, whether it is from the wedding photo shoot, baby moon, or a recent trip that gave us lifetime experiences. When you have multiple shots from a single event and wish to frame them all under a single scene, this one is just a perfect deal. A photo montage printed on a top-quality canvas can look stupendous.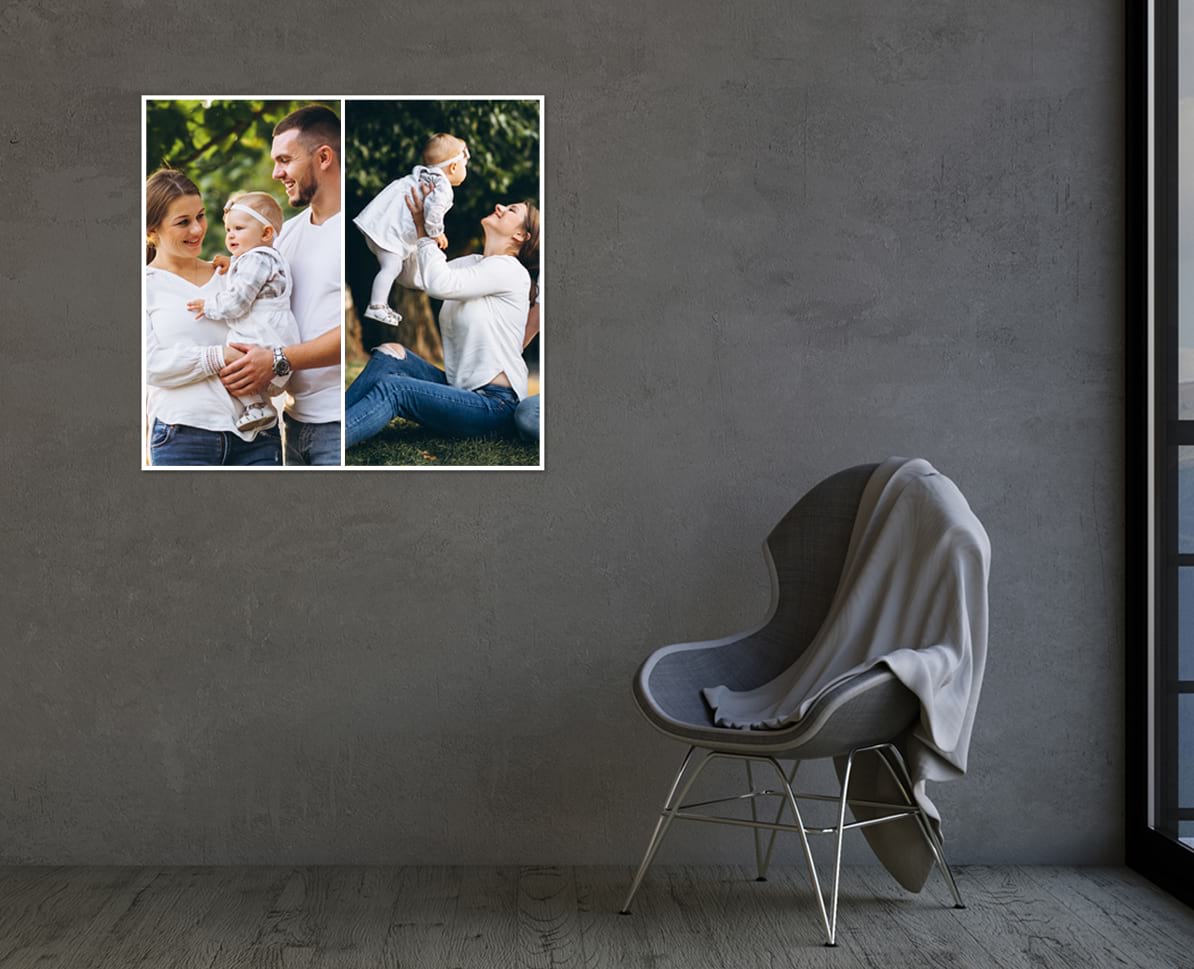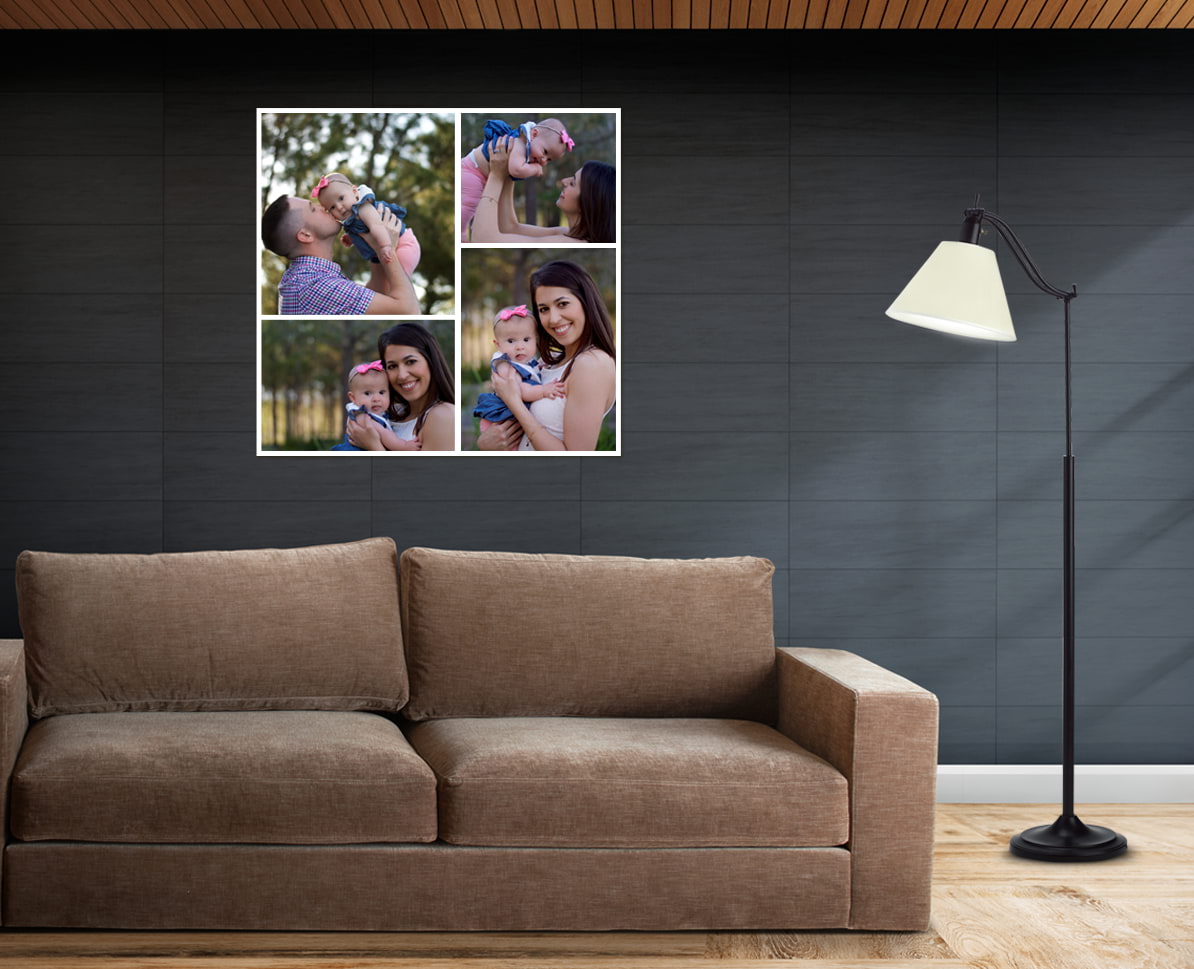 Modish canvas picture collage
Wanting a bit more jazz to the photo canvas collage? Go Modish! The modish shape layouts are impeccable and just a little above perfection in terms of style, design, and the ultimate look. If there's a dull corner at your house that needs a re-do, simply adorn it with the modish shape canvas collage that includes some enigmatic snaps from your old times. It will keep you in touch with the past.
Custom canvas collage with a Silhouette Vibe
How about giving yourself an artistic spree? Juggle your thoughts to come up with a quote or message close to your heart. Now get it imprinted with some of your favorite pictures on the collage canvas to unveil your hidden desires. An amalgamation of picture prints with inimitable quotes and images replicates the exceptional silhouette vibes.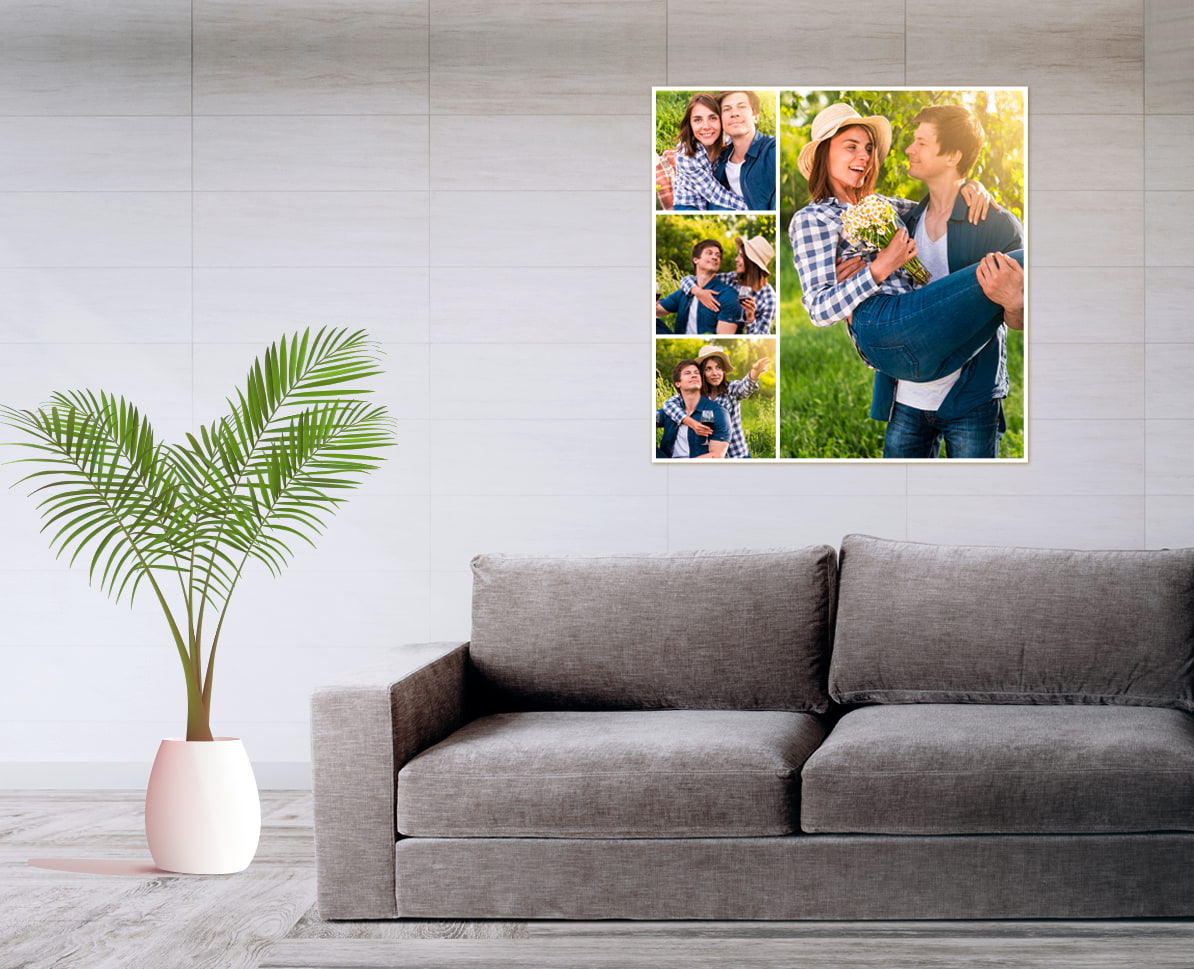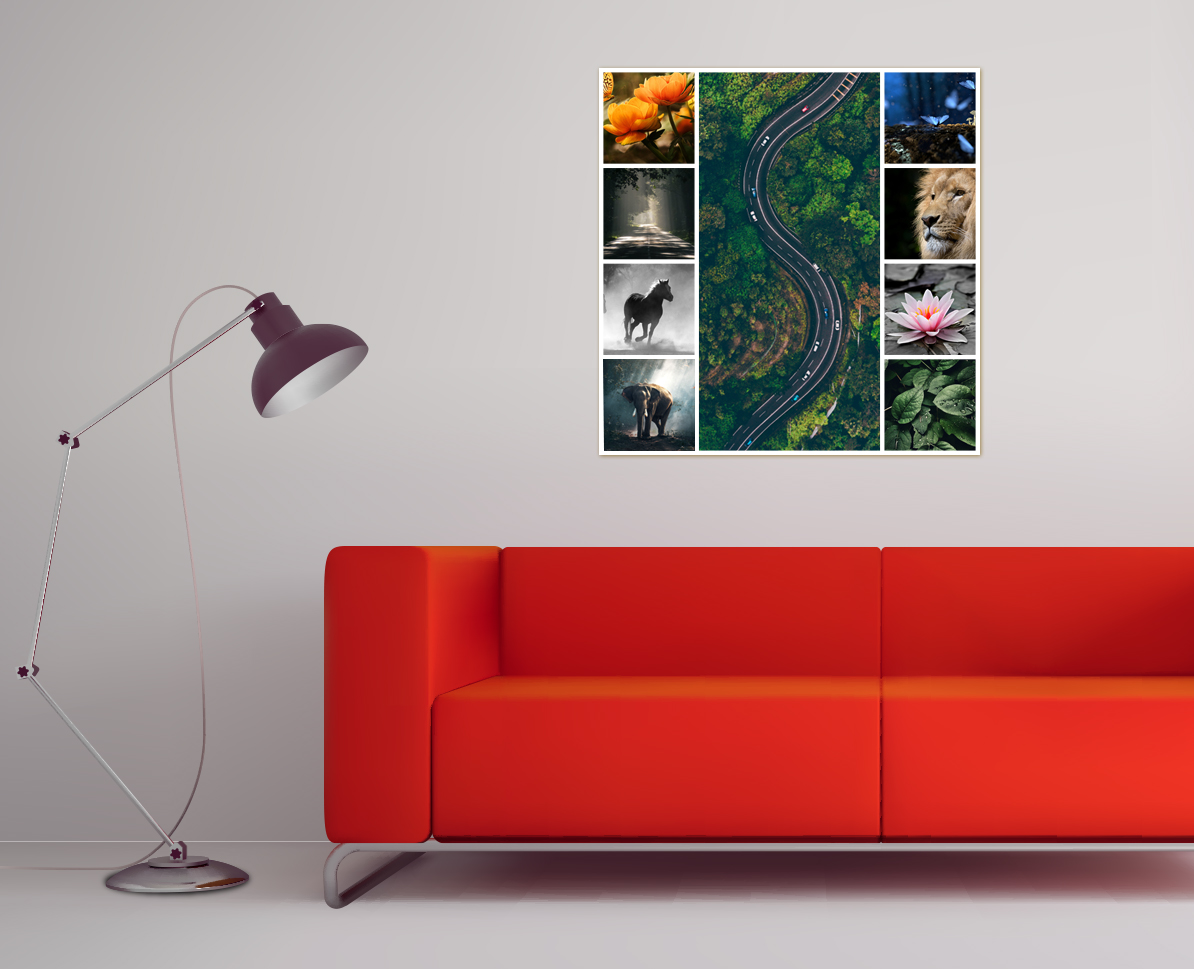 Travel Expedition with collage canvas
Decorating the home walls with invincible travel-related images is an exceptional idea. Relive the fun and past memories with a custom canvas collage. If you want to jot down the traces of your favorite travel destination or assemble the different experiences and adventures under a single frame, this one is a great choice. The travel-based photo print collage can be perfect for any corner of your house as it elevates the appeal with lively clicks!
Candid moment collage on canvas
The candid collage canvas print is an amazing way to create a wall décor with your favorite memories that are special and worth rejoicing. A sudden click is more memorable, and restoring several such images together is a beautiful thought you ought to cherish for a lifetime. Make sure to install them at the rightful corners of the house in order to get the desired appeal.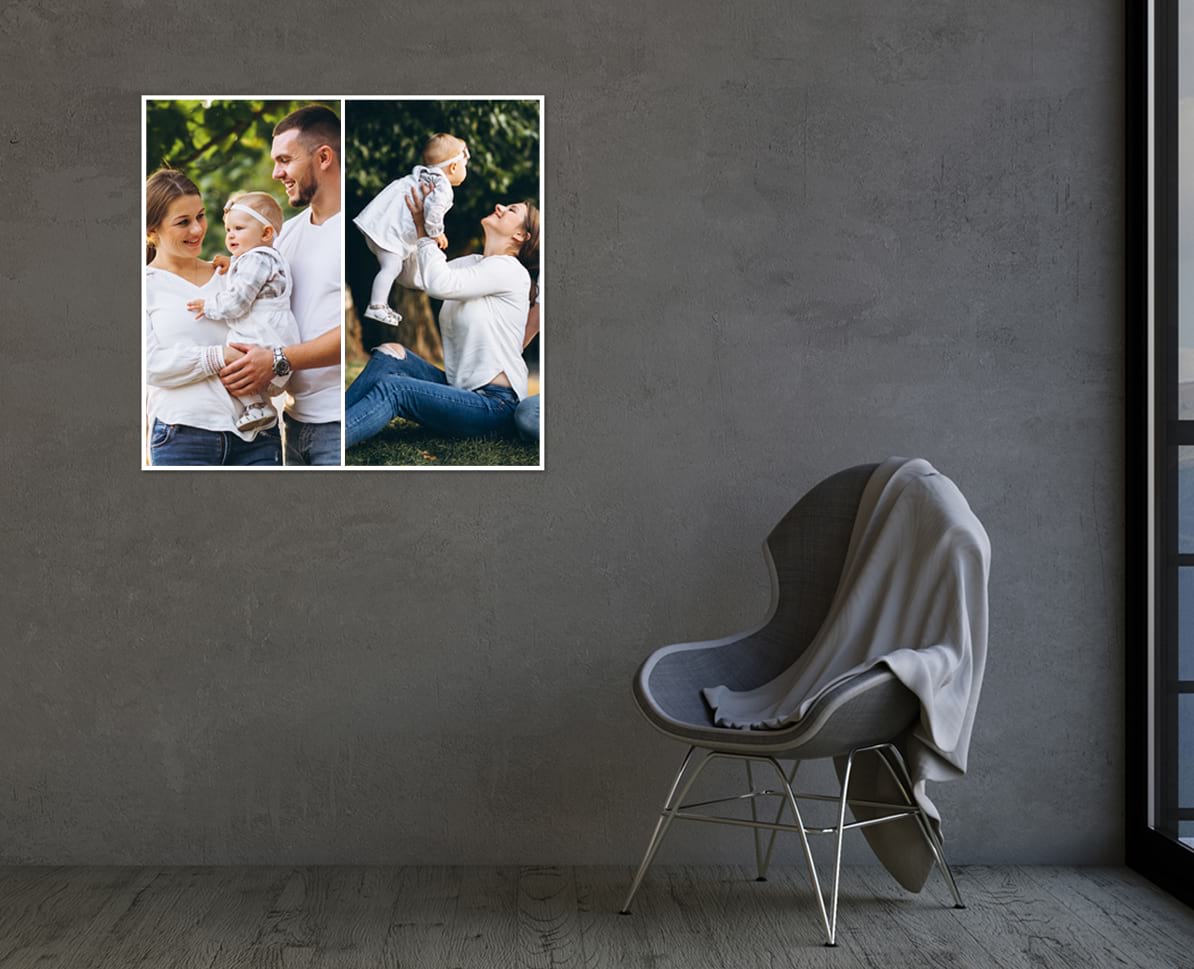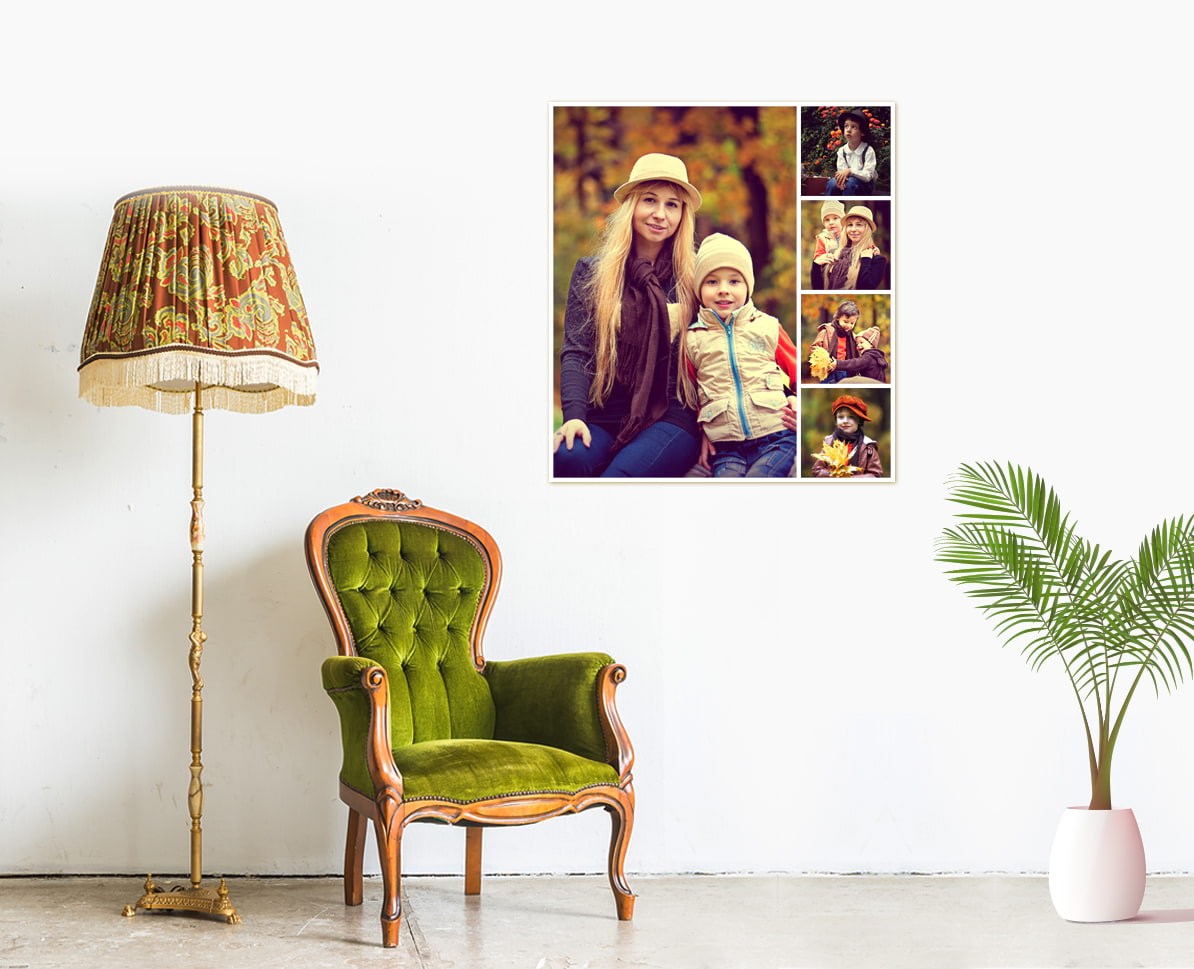 Decode generations in canvas collages
A frame with a visual representation of the difference in various generations and their connection with each other is blissful. The canvas print showcases the bond, and a moment amongst various generations can spark up the wall gallery. Getting it printed over a premium-quality canvas is also an amazing idea. One can incorporate aspects like three generations looking at one another in the image or a series of such images.
Unveil Romance with picture collage Canvas
Love and Romance are two notable emotions that bond every couple till eternity. Securing a corner wall of your gallery or the main bedroom wall for a canvas print collage that showcases the love spree through a series of images is a great idea.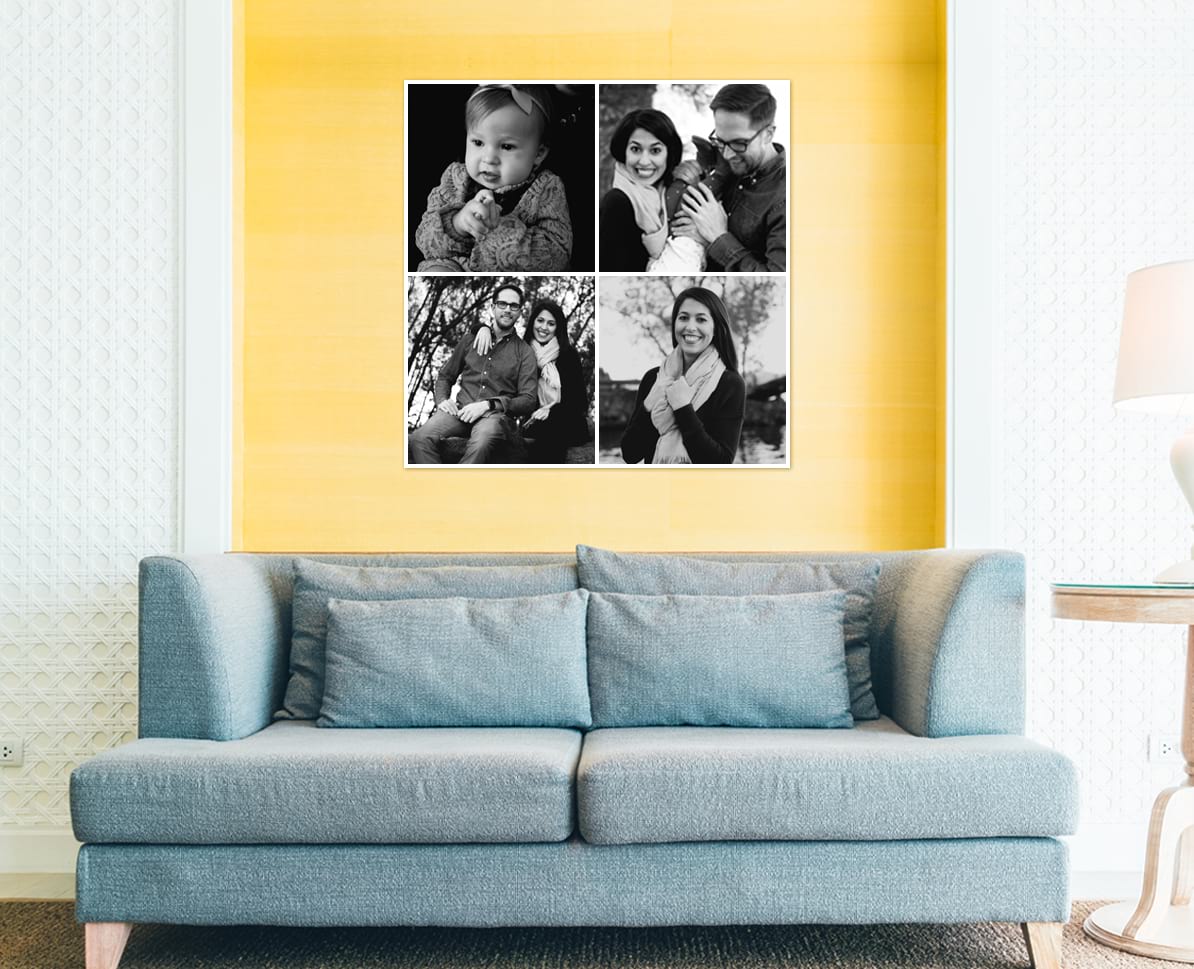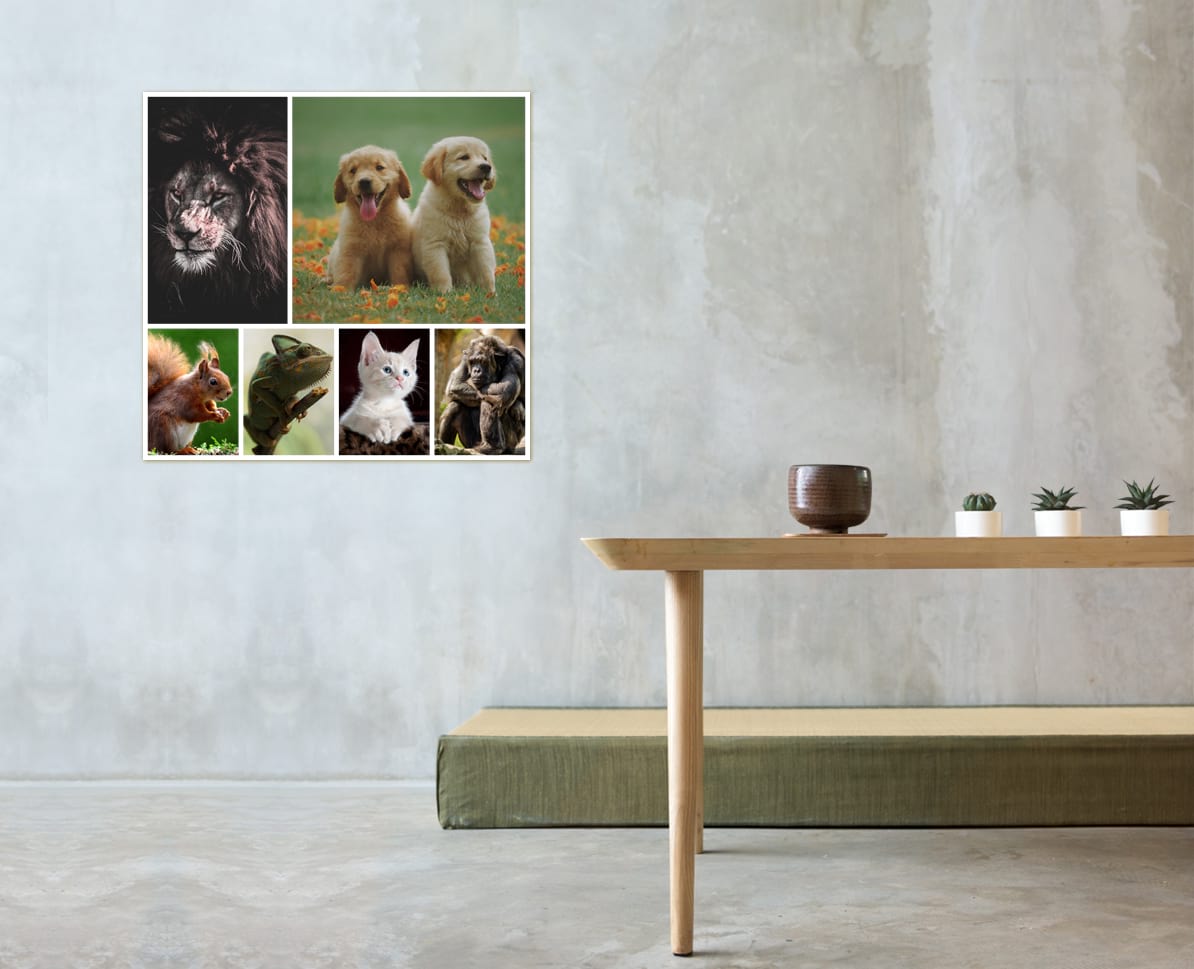 Extremists Collage on canvas
Do you lure extreme sports and adventurous getaways? If yes, the photo collage showcasing the click from the extreme adventure on your last trip is a fantastic idea. You can choose a canvas of various shapes and sizes to align in a perfect manner. It can be a great idea to decorate your living space that replicates your creative spree.
Winding Up
The list of ingenious canvas photo collage ideas listed here can help you march towards an exquisite wall décor that is worth a glimpse. Gifting collage canvas prints is also a thoughtful idea as it showcases your emotional connection with the person.
Today, we have narrowed down a set of amazing canvas photo collage ideas that can be inspirational, decorative, and immensely artistic in their own ways. So go and explore the wide range of exquisite photo collage on canvas to find the best choices online!